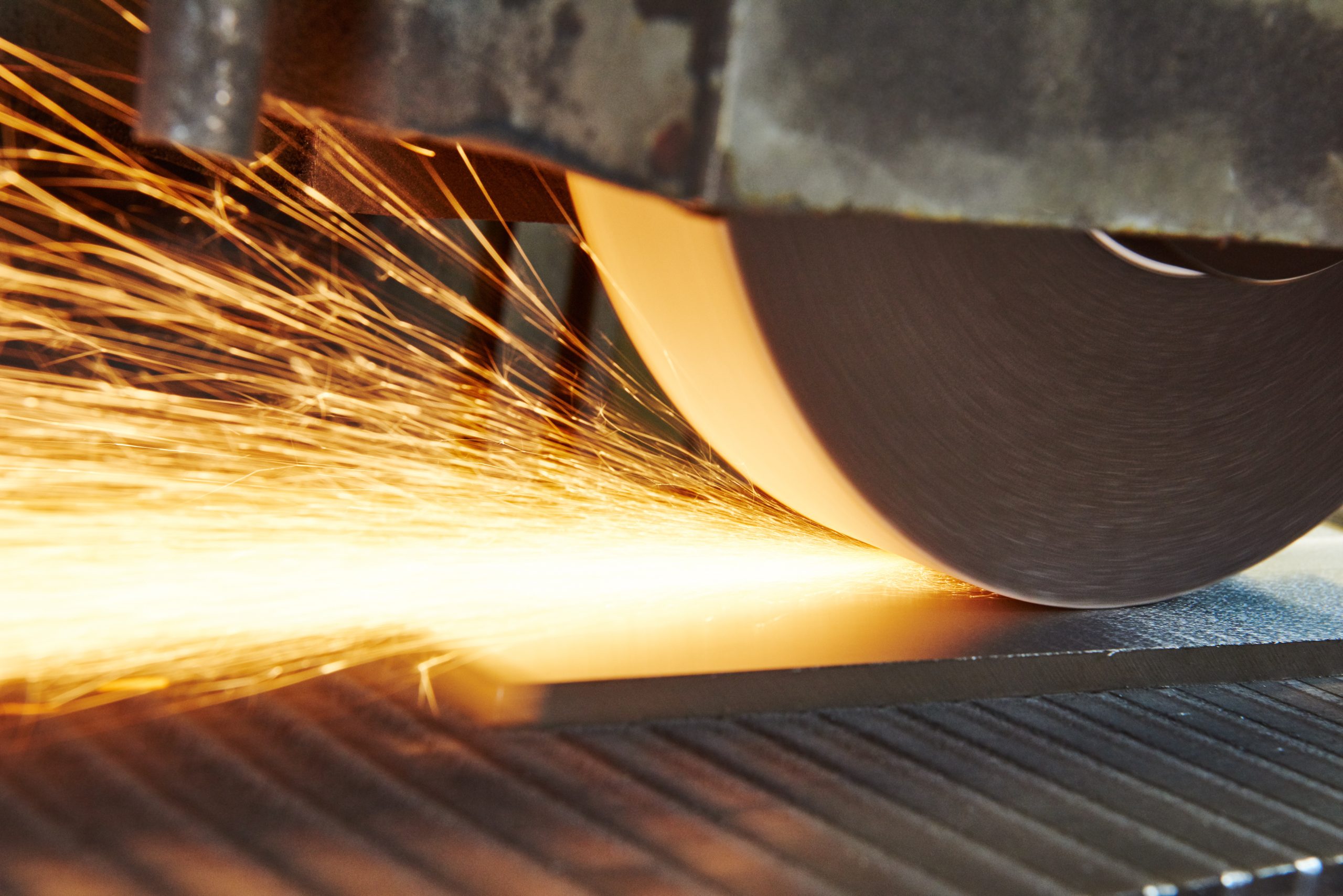 In a situation where not only functionality is important, but also the appearance of the detail, machining on a lathe or milling machine may not be enough. A CNC grinder comes in handy then, removing an extremely thin layer of material to smooth the surface as much as possible.
This technology offers many possibilities, which we describe below.
Fine grinding - what is it?
Precision grinding is a form of machining aimed at final smoothing of the surface or removal of traces caused by the operation of turning tools and milling cutters. Grinding is the penultimate or last stage of element production. A feature of this technique is the very low depth of cut.
Grinding with numerically controlled (CNC) machines can take many forms. Taking into account the way the head works, grinding is divided into:
CNC round grinding - used for finishing holes or other surfaces (external and internal) in the shape of a circle, which were created, among others, during machining on numerically controlled machines.
CNC profile grinding - characterized by the fact that the head is stationary
relative to the workpiece. Applies to profiled elements (usually flat surfaces) on which extraordinary smoothness can be achieved.
Flat CNC grinding - used in similar cases as profile grinding. The difference is that in flat grinding, the workpiece is stationary, while the head is movable.
Advantages of CNC grinding
Machine grinding as the final stage of detail processing has many advantages. The benefits of such treatment are:
High repeatability of the process - repeatability is much better than when grinding by hand or using power tools. This makes it possible to mass-produce identical items.
Ability to obtain accuracy with very low tolerances - the numerically controlled grinder allows you to create details with dimensional accuracy with tolerances of less than 0.2 mm.
Possibility of precise machining of large surfaces - the programmed machine can easily process even large surfaces, precisely mapping the design assumptions.
Ability to control the entire process - the operator enters all data and parameters into the computer. Both before and during the process, it has the ability to influence the final effect of detail finishing.
Variety of grinding systems - CNC grinders are a group of devices that differ significantly in terms of capabilities and sizes. The selection of a specific solution to the specification of a given order is not a problem.
Flexibility in modifying projects - CNC grinding can use any prefabricated elements and other personalized solutions that increase the operator's independence.
Grinding - why is it worth using our services?
Although grinding usually ends the machining of the workpiece, it should not be carried out after thermo-chemical treatment. The layer created then could be damaged. In this case, other forms of smoothing are used.
We know what we do. Professionalism combined with modern technological solutions enables us to achieve full repeatability and amazing accuracy.
Skorzystaj z naszej usługi szlifowania CNC Katowice!