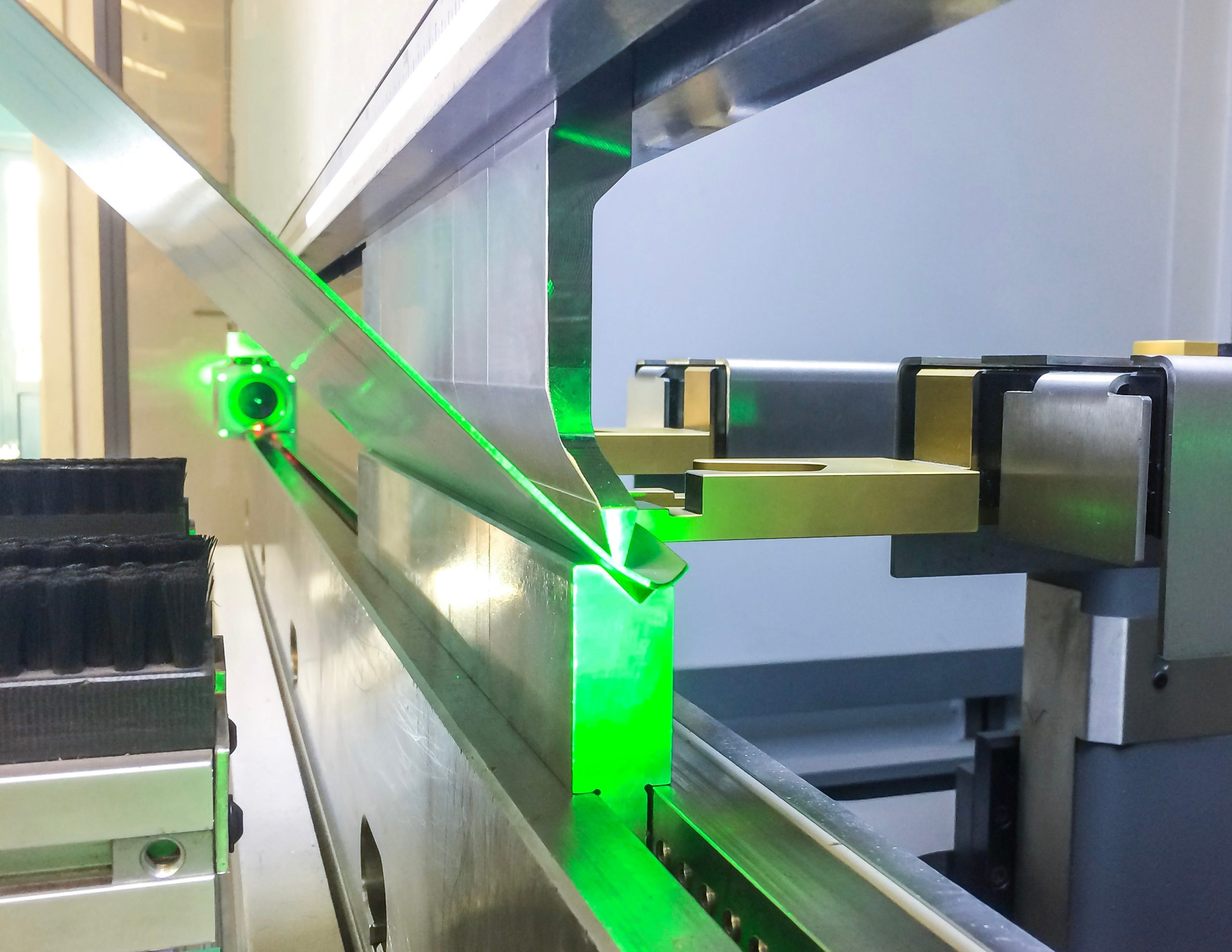 In the production of steel elements, several processing techniques are most often used. It is necessary to cut sheets and form details using various types of machine tools. However, you cannot forget about bending the sheets, without which it would be impossible to obtain many desired shapes. Our workshop offers precise sheet metal forming and other processing options. Contact us! Together we will choose the optimal solution.
Bending details - how does it work?
Sheet metal bending is a process of applying mechanical force to a given surface, the purpose of which is to change the curvature of the material and give the detail a specific shape. Thanks to the press brake, sheets can be bent at any angle. The device is equipped with dies and punches, which, as a result of pressure on the sheet, deform the surface as needed.
The operator has full control over the entire process, because at the initial stage he enters all the necessary data, and then the machine selects the operating parameters, taking into account the algorithms. This keeps the risk of human mistake to a minimum.
Bending details - possibilities
The choice of technique depends on the expected effects, sheet thickness, plastic properties of the material and the requirements that the finished product must meet. Rollers, broaches and press brakes are used. The use of computer-controlled machines allows for excellent repeatability and precision.
Sheet metal bending stages
Basically, the process consists of three elements. Here is their list:
Elastic bending.
Plastic bending.
Pressing.
During this time, curling, bending, twisting, profiling and straightening take place.
Sheet metal bending - application
Steel sheets are a very durable material, which is why they are commonly used in many industries. Bending of details is useful in production plants and in storage spaces. This type of service is aimed at sectors that use specially shaped pieces of sheet metal. We are talking here, among others about roofing,
roofing companies. Details formed on press brakes and rollers are also widely used in the household appliances and automotive industries.
Sheet metal bending - advantages
The biggest advantages of machine sheet metal bending include:
numerous bending possibilities;
improvement of the production process;
high efficiency (which translates into savings);
Sheet metal bending - why us?
Our modern machine park allows for any sheet metal forming on press brakes and other specialized dedicated devices.
Skorzystaj z naszej usługi gięcia detali Katowice!