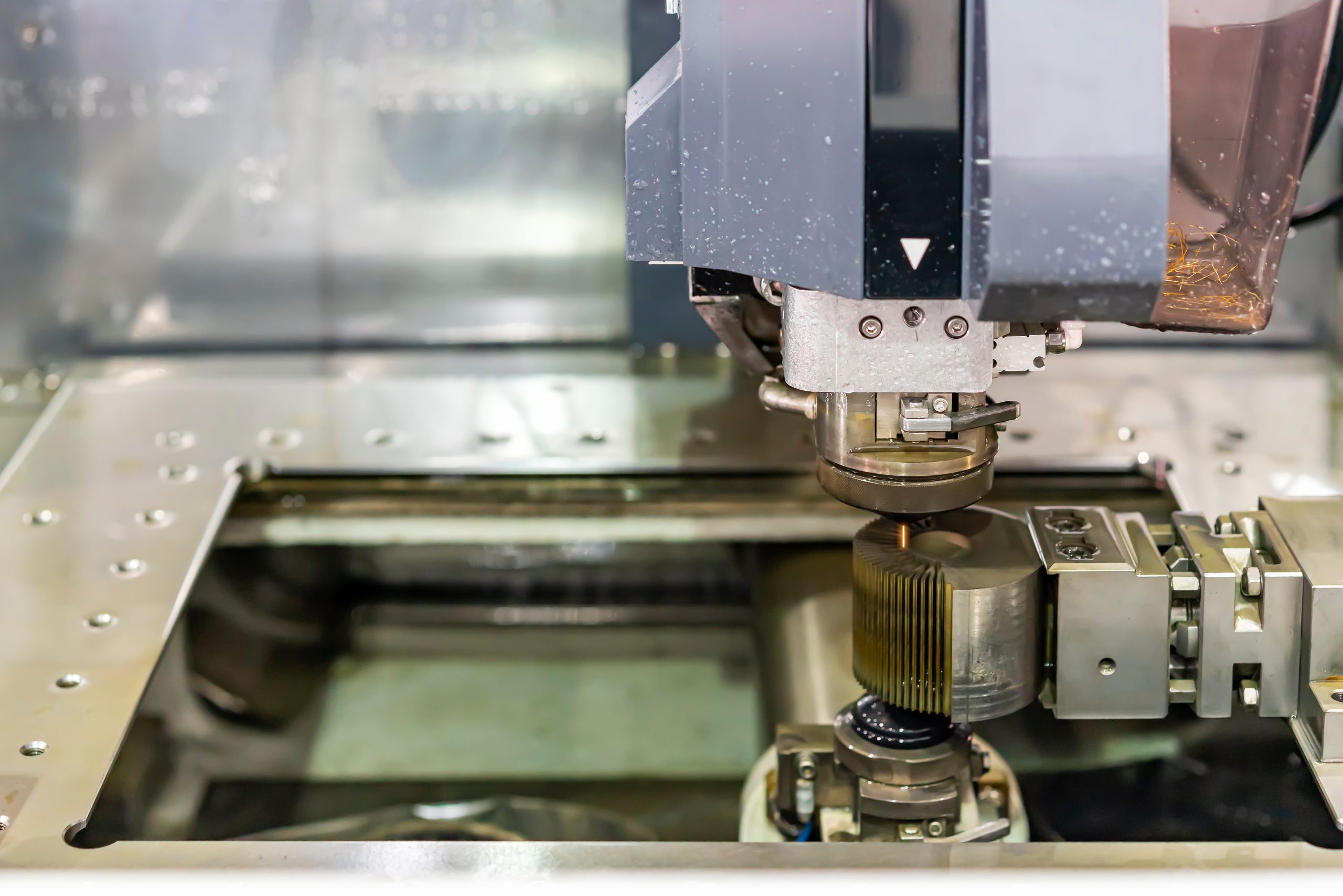 Although this technique of steel processing has been known for a long time, many people are still unaware of the possibilities it offers. EDM (Electrical Discharge Machining) is useful for cutting and drilling conductive materials. Take advantage of our knowledge and gain.
EDM machining - what is it?
A characteristic feature is the lack of contact between the treated surface and the electrode. The gap between them is from 0.01 to 0.8 mm. The machine tool emits periodic spark or arc discharges. At the moment of discharge, a plasma channel is formed, around which a gas bubble appears. The material melts and partially evaporates due to the high temperature. The power failure reduces the pressure, which results in even better evaporation. The material in liquid form is thrown outside and solidifies in the form of balls. The force of the discharge affects the machining efficiency and accuracy.
Electrical discharge cutting - application
The EDM machine works well when forming difficult-to-cut materials, such as: tool steels, sintered carbides and others. This type of equipment is used in the production of the following elements:
In addition, electrical discharge cutting is widely used in the nuclear power industry, e.g. in the processing of fuel rods.
EDM machining - advantages
By using the operation of an EDM machine, you can count on many attractive benefits. The most important of them are:
no post-processing polishing required;
the ability to process any conductive materials;
no risk of breakage when processing brittle materials;
the ability to achieve high accuracy (even 0.01 mm);
the ability to process very small details;
no contact between tool and workpiece;
precision (also when cutting demanding and hard materials);
the ability to obtain complex shapes that would be difficult to achieve using other methods.
Choose EDM - a precise and efficient steel cutting technique - and entrust this task to professionals. We use some of the most modern machine tools on the market