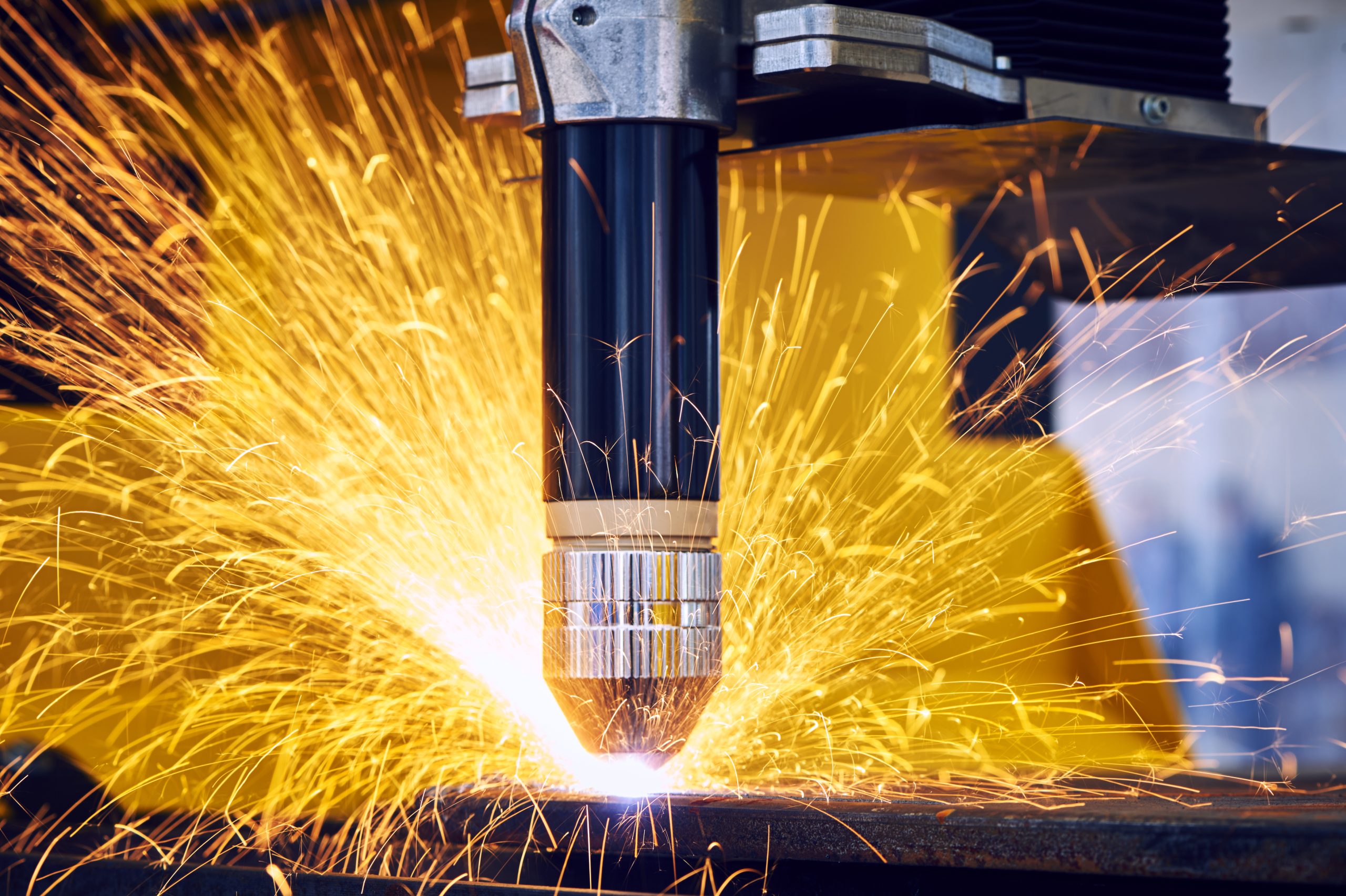 There are many metalworking techniques, and each has its own specialized application. In some cases, the most effective way to cut sheet metal is plasma burning, using an ionized substance in a certain state of aggregation resembling gas. Plasma is interesting because it contains both ionized atoms and electrons as well as electrically neutral particles. All this affects the effectiveness of using this method of steel cutting.
Check what benefits you will achieve by commissioning this service to us.
Plasma burning - what is it?
During cutting, the material subjected to a focused beam of temperature is melted and thrown out of the slot. A plasma electric arc with high kinetic energy glows between the non-consumable electrode and the material to be cut. The gas stream is passed through the arc, resulting in its ionization and, as a result, also densification. The nozzle is constructed in such a way that its walls are cooled, which causes the plasma jet to become narrower. The high speed and temperature blows away the molten material, resulting in a cut.
Plasma sheet metal cutting - methods
Plasma cutting allows you to form steel in several ways. Among them, the most popular are:
automated (CNC plasma cutting).
Cutting metals with plasma - advantages
Plasma burning brings many advantages over other methods of obtaining the desired shapes. The advantages include:
the ability to cut without preheating;
full automation of the process;
large range of cutting thickness;
the ability to cut thin elements without burning them;
high cutting speed (several times higher than with oxy-gas cutting);
concentration of temperature on a small area (small thermal deformations);
excellent quality of the cut surface.
Wycinanie plazmowe – zastosowanie
Plasma burning works well for electrically conductive materials (carbon and alloy steels, brass, copper, cast iron, as well as aluminum and its alloys). Due to the fact that plasma burning does not require any special preparation of the treated surface, it is possible to use this technique in the case of heavily soiled, corroded or varnished elements. A properly applied technique (then excellent contact between the mass cable and the element is obtained) allows for effective cutting:
We will complete every order, using our extensive experience and professional - equipped with many improving the quality of cutting - burners
Skorzystaj z naszej usługi cięcia plazmą Katowice!